heart-shaped-balloons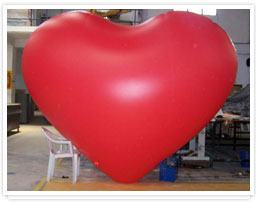 Our heart-shaped balloons come in sizes from 100 cm to 300 cm – and larger on request.
You want them printed? No problem! Both sides, and in full-colour is no problem either!
These heart-shaped balloons can be filled with air and attached to roof or wall, or filled with helium. If you want them to float in the air, you will need a minimum size of 250 cm.
Prices on request.